Short Run Pro
Proudly Made in America
Through development of online services, SRP gives buyers access to production capabilities so deep that almost any part is possible. This exclusive online process reduces design, pricing and purchasing time while providing our customers quality parts made to ISO 9001:2008 certification standards. All parts are made right here in the United States.  

SRP has adapted the quoting process to online technology so that you can save money on getting your custom parts manufactured. We are technology driven and fill the gap where other non web-based companies fall short. The services Short Run Pro provides are unique and cannot be found anywhere else.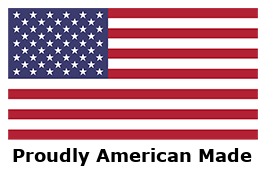 Short Run Pro provides full service capabilities from web-based engineering drawing services and prototype development to after service medium runs and large production requirements. The proprietary Short Run Pro web application technology provides online engineering design and project administration. SRP's quoting application provides pricing and parts specification from the comfort of your chair at the click of a button. Short Run Pro also gives buyers direct access to state-of-the-art manufacturing technology. As a customer of Short Run Pro you receive savings in design and project time with the assurance your requirement is met in a timely manner supported by the best customer service available.
Everything we manufacture is made right here in the United States. We are proud to state that Short Run Pro supports the manufacturing base in the USA. When you place an order with SRP you can know that your products will be produced with quality standards in place and your satisfaction in mind.